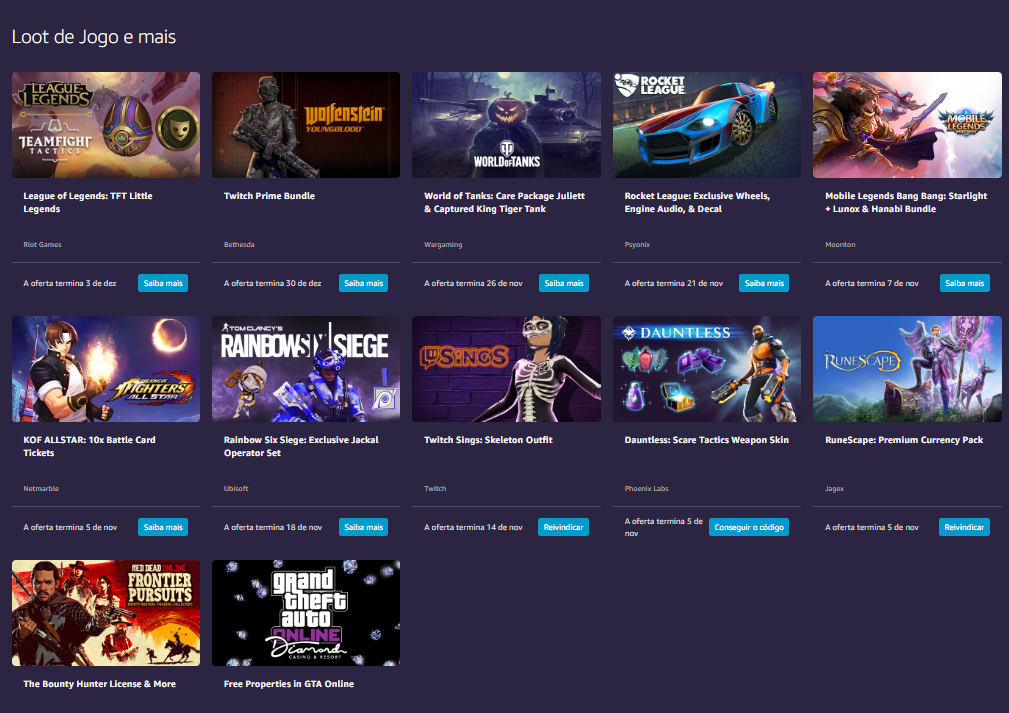 If you aren't a casual gamer, or even if you are but you play any of the mentioned games, then subscribing is very useful. That League of Legents chest is more expensive than that ingame! And who doesn't want more properties in GTA V online?
But being a subscriber shines the most when you aren't a casual or mainstream gamer, because the games they offer permanently to anyone who claims them in time are very good.
To top it all off, being a twitch prime sub also makes you an amazon prime sub, rewarding with you a bunch of additional benefits, like Prime Video and Prime Reading, along with shopping discounts.
Okay, I'm going to become a sub. This is my personal review. No ref links.
---
Promotionally free games
I'm going to pick up Tomb Joe. Maybe I'll record a gameplay session. I haven't done that kind of thing in english yet!
Costume Quest on Epic Games' store